Staff
< Team >
Rayna Blakley
Camp Director
Rayna began working at camp in 2006 as an activity aide, she then became a counselor for nearly a decade before transitioning to camp director. Camp is what solidified Rayna's decision to become a special education teacher. She has been teaching in Fremont for the past seven years. When Rayna is not at camp you can find her cheering on the A's with her husband and daughter!
Ashley Weber
Board Member and Camp Director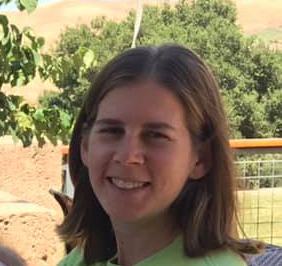 Ashley started camp in 2010 as a counselor and now fulfill a director position as well as the nutrition liaison. She has been a moderate/severe special education teacher since 2011. She looks forward to camp every year to be able to see all our returning campers and all the new faces! "Camp is special to me because I met my husband at camp and we now have three children; one of whom is named after my very first camper."
Megan Soldati
Activities & Activity Aide Coordinator
Megan has been an Activity Aide and Counselor at ENN for many years. Her favorite camp memory was the summer where she and both her brothers were all at ENN! Megan is fluent in ASL and enjoys using sign language to communicate with our campers. Megan teaches Kindergarten in Pleasanton and lives in Walnut Creek with her fiancé.
Counselors
Our camp serves children ages 6 to 22+ with developmental disabilities. You will be paired up with a child and spend the day and evening assisting your child/camper in all the planned activities. In order to be a counselor, you must have patience, compassion, and the ability to relate to children with special needs.
Counselor positions are paid. You must be 18 or older.
Still have questions? Click here to learn more.
Activity Aides
Activity aides are ages 14 – 17. This is a volunteer position.
For more information including responsibilities, hours, and rates, please refer to the application (being updated) and required reading.
Activity Aides, do you have questions about camp? Click here to find out more.
Counselors and Activity Aides need to understand both ENN rules and The Taylor Family Foundation rules.
< === Container: Start (#7d874b) === >
As my mom pulled up to take me home Laura asked if I was coming back the next day. I promised her I would. This is a promise I have not broken for the past nine years. I became a counselor when I turned eighteen, and I've made it to 27 straight camps. Going into my first time at ENN I was counting down the days until it was over, now I count the days until the next camp. If you know of a place that you think is better than the Exceptional Needs Network at Camp Arroyo, point it out, because I'm not going to believe you until I see it. – Camp Counselor
ENN is one of the most amazing organizations I have had the honor of working with. They culminate amazing relationships and foster memories that last a lifetime and I am so lucky to be apart of the ENN family! – Camp Counselor
Serving as a Camp Counselor at Camp ENN is incredibly rewarding! I get a new special friend for a week and memories for a lifetime. I love serving a child or teen with special needs and being in a community where special individuals are respected, celebrated, and loved. Everyone is supportive and excited to be there, it's a blessing to be part of this community of selfless and loving people – Camp Counselor
< === Container: End === >